LOGO OUR ETHOS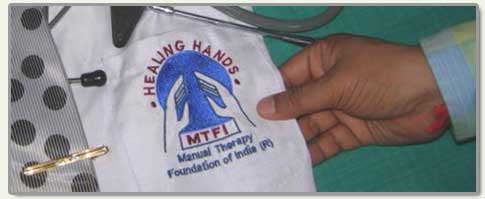 The Manual Therapy Foundation of India (MTFI) logo depicts two hands at the side with a tree in the middle. Manual Therapy means treatment with hands. The two hands in our logo symbolise for treatment with hands.
The tree in our logo is viewed as primal life force and creative spirit within each of us. In Vedic philosophy the trees are believed to have the power to heal and renew strength. The tree also signifies Higher awareness, Healing, Creativity, Longevity and Balance.

The organization name MTFI is represented at the base. This Symbolizes a strong base for Manual Therapy training. On top of the logo it is mentioned as Healing Hands suggesting that only a skillful hand can promote swift healing.